These flowers are also always in season so you don't have to worry about the availability. Not just that giving a birth month flower also holds a deep meaning and symbolism.
A super easy way to pick birth flowers is to go by the 'Birth month flower'. Yes! For every month there is a special flower designated. These flowers are also always in season so you don't have to worry about the availability. Not just that giving a birth month flower also holds a deep meaning and symbolism. You can also always go for flowers that the recipient already likes. If not, you can give flowers based on their personality. Let's take a look at how to pick flowers that say 'Happy Birthday'.
By the Month
For each month there is always one or sometimes two birth flowers. These flowers also carry a deep meaning which is a plus and creates a well thought out gift. Now what are those flowers?
January - Carnation snowdrop, these tiny yet pretty flowers stand for Love, admiration, rebirth and also hope.
February- Violets and Primrose, these ones stand for Modesty and faithfulness.
March-Daffodils, yellow and bright, signify rebirth, new beginnings and prosperity.
April- Daisy and Sweet Pea, these flowers signify innocence, purity and bliss
May- Lily of the Heaven and Hawthorn, these flowers stand for motherhood, happiness and sweetness.
June- Rose and HoneySuckle, these signify romance, love and devotion
July- Larkspur and Water Lily signify Dignity, positivity and grace
August- Gladiolus and Poppy, strength of character, integrity and honesty
September- Aster and Morning glory, these flowers represent Affection, love and faith
October- Marigold and Cosmos, these represent Creativity and prosperity
November- Chrysanthemum and Peony signify loyalty, honesty and friendship.
December- Narcissus and Holy, they signify Good wishes, hope and wealth.
Shop: Fly Away Birthday Bouquet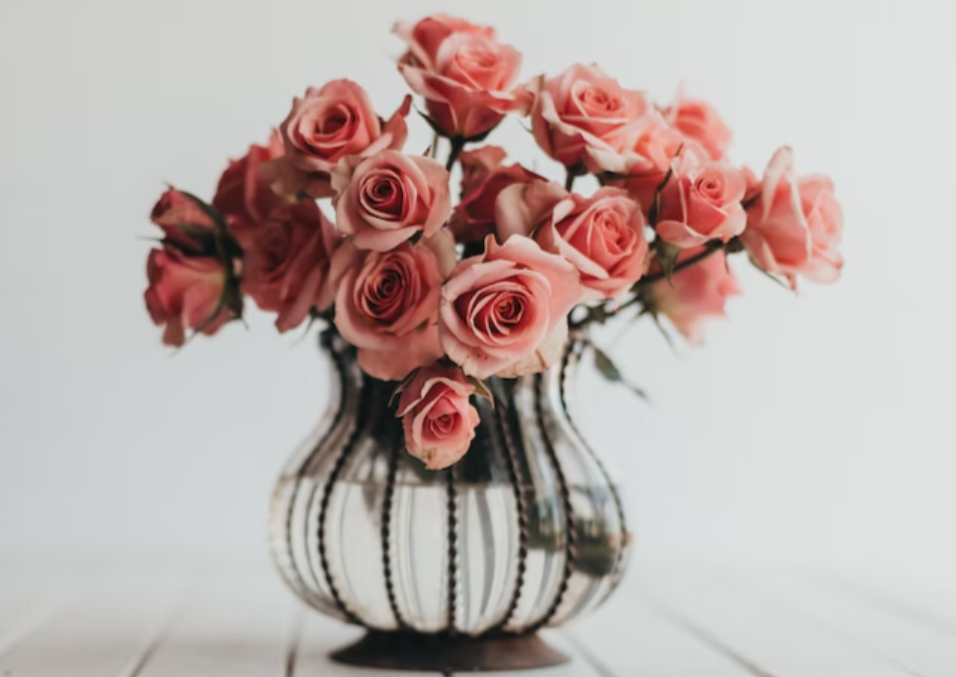 By the Personality
For the Best Happy Birthday flower you can pick according to the personality of the recipient.
Extrovert- A happy-go-lucky vibe is the one to look for in the flower bunch you pick. You can put in Pink Gerbera Daisies along with some Orange or yellow roses and some yellow and green poms.
Introvert- A soothing flower arrangement would be the best for an introvert, nothing too bright or eye catchy. You can go for a White and yellow lilies along with some mini carnations.
Creative- For this person you can go for Orchids which are delicate with luxurious purple. Going for a florist's choice would also be a wonderful idea.
Influential- This bunch has to be strong, bold and a statement piece. For this you can pick out White Lilies along with red roses for an eye catching contrast. You can also go for Pink and Green hydrangeas with Single Orchid plant In Glass Cube, hot pink along with lavender roses, tulips and a few closed buds in a short glass cylindrical vase.
By the Favorites
You can always pick the flowers that your Birthday person already likes, the most common flowers that are favorites of many are Roses, Tulips, Lilies and Chrysanthemums.
By the Color
If you are following a color theme for the party or want to match a dress or the decorations for the venue, going by color is a great option. There are endless possibilities of colors in the world of flowers
For a hassle free birthday flower delivery in Jackson Heights, NY book your flowers with Ultima Florists. We are your ultimate go-to Jackson Heights florist with a variety of flowers to choose from.