Summer flowers are easily available from florists and there are several beautiful blooms you can get for your floral arrangements.
Summer weddings are the best as it is the prime season for flowers. You have tons of choices in flowers for your wedding bouquets and centerpieces. Jackson Heights Wedding flowers are easily available from Ultima florals and there are several beautiful blooms you can get for your floral arrangements. Here are a few popular flowers for your summer wedding. Take a look.

Gardenias:
Gardenias are perfect for weddings. These large-sized blooms have a sweet and strong scent that makes them perfect for boutonnieres and bouquets too. You can choose a standalone bouquet of white gardenias for an elegant wedding look. Gardenia represents gentleness and purity. They are generally available in white and cream colors. However, there are red, pale yellow, and pink gardenias too. So, if you want gardenias in your wedding bouquet, get a wedding florist in Queens NY like ultima florist. They can create the best bridal arrangement as per your choice.
Orchids:
Orchids make stunning wedding flowers. These flowers give the wedding bouquet a contemporary look. So, if you have a modern aesthetic, choose orchids. White, pink, and purple orchids are mostly used for wedding bouquets. They symbolize innocence, purity, and elegance. You can choose a white and pink orchids bouquet for your wedding. Or you can also pair orchids with roses and green hanging Amaranthus.

Delphinium:
Rarely seen as wedding flowers, Delphiniums are perfect for brides who love unique bridal arrangements. These blooms are generally seen in a bluish-purple color, bright and bold enough to grab attention. However, they are also available in white, lavender, pink, and rarely yellow. The flowers symbolize lightness, health, pleasure, and devotion to love. They spread positivity all around. You can pick delphiniums standalone bouquets for a bold and rustic vibe. You can also pair the flowers with pink or white roses, grains, grasses, and herbs.
Cosmos:
These blooms are ethereal and delicate beauties. They add a softness and charm to your bouquet or centerpiece. Cosmos come in different shades like pink, purple, white, and orange. These flowers are bright and they can make your bridal bouquet look radiant. The flowers symbolize balance, harmony, peace, and love. Hence, they make perfect wedding flowers. Visit the best florist in Jackson Heights to get perfect cosmos bouquets. You can also pick the chocolate cosmos arrangements to add a little drama to your wedding look.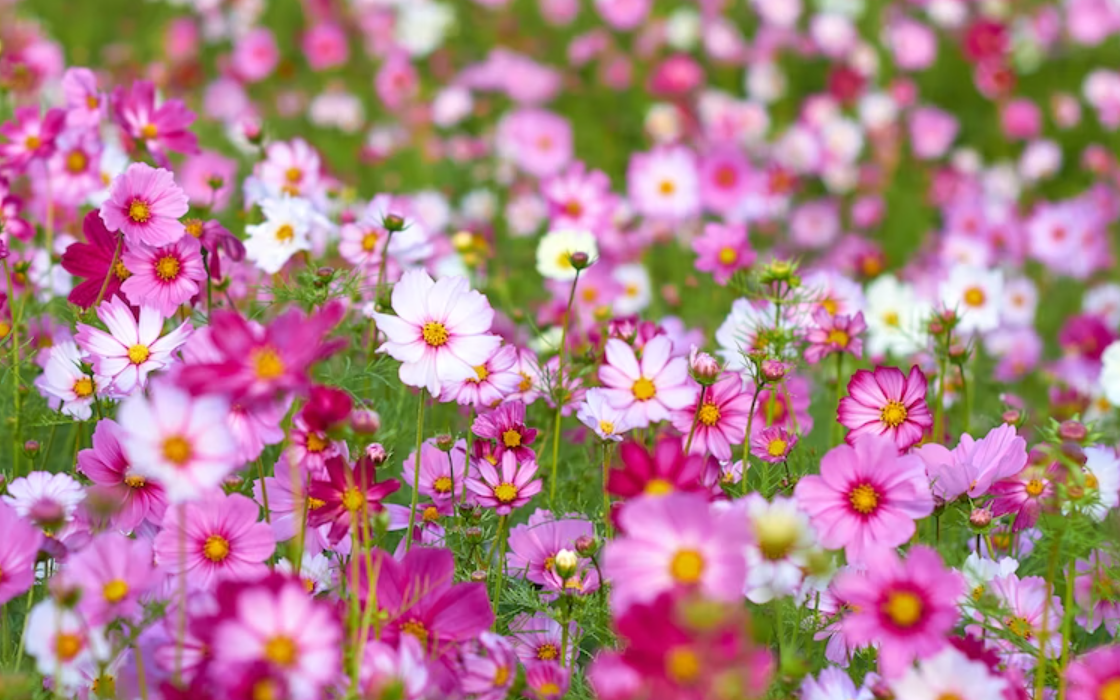 Freesia:
For a wildflower look, freesias are perfect. The multiple bell-shaped blooms have a sweet fragrance. Moreover, they look amazingly beautiful with greens and bold colored flowers. Freesias symbolize purity and innocence. They are available in white, golden, red, and other vibrant colors. So, you can choose any color for your bridal bouquet. Freesias are widely available during summers. Get the best flower delivery in Queens NY with ultima florist and pick your bridal bouquet now.
Roses:
Roses are the best for weddings. They can be a part of any bridal bouquet regardless of your aesthetic. For instance, you can use pink, or peach roses for rustic bouquets, white, pink, and red for traditional and modern bouquets. So, you can pick roses as your wedding flowers as these beauties are timeless and they match every wedding aesthetic.
So, which one is your favorite? Let us know!