Presenting your loved ones with flowers is a long tradition during valentines day, and it helps you to express how much you love them.
Valentine's day is fast approaching, and so is the heat of giving flowers as they select the best valentine flower arrangements. Presenting your loved ones with flowers is a long tradition during valentines day, and it helps you to express how much you love them. Now you may be sure of giving flowers, but what flower to choose for the valentine flower delivery Jackson heights NY? With the number of options available out there, it becomes tough to zero down to one valentine's day flower for her. Some of the best flowers can be found in ultima florists in Jackson heights. So, before you come to any particular flower, here are some wonderful tips on how to choose the perfect bloom :
Plan early
Buying flowers is something we leave for the last moment. As a result, it becomes very confusing. You visit the store and look at the options available, and you get baffled. So, the main thing is to plan early. Considering all these options and also keeping your budget at the back of your mind, you need to select the most feasible and the most beautiful love flowers for her. Another essential thing to plan is how you will give her the flowers. The normal tradition is to present her with the bouquet at the start of your date. However, if you are currently in a long-distance relationship, keep in mind to book the flowers in advance and send her flowers for valentines day.
Go for the classic red
While versatility is sometimes the way to go, many times, the traditional option also works. Valentine's day flowers act as the symbol of love in a relationship. In the language of flowers, deep and passionate love is expressed by the color red. So, the best option is to go for a bouquet of red flowers like roses. Red also has a separate charm to it, and it will surely impress your date and make a good impression on her. Just make sure to make advance booking of the flowers because bouquets of roses are in high demand during this period, and it is very well possible that the florist will run out of them during d-day. The red rose is surely the most romantic flower for her Ultima Florist.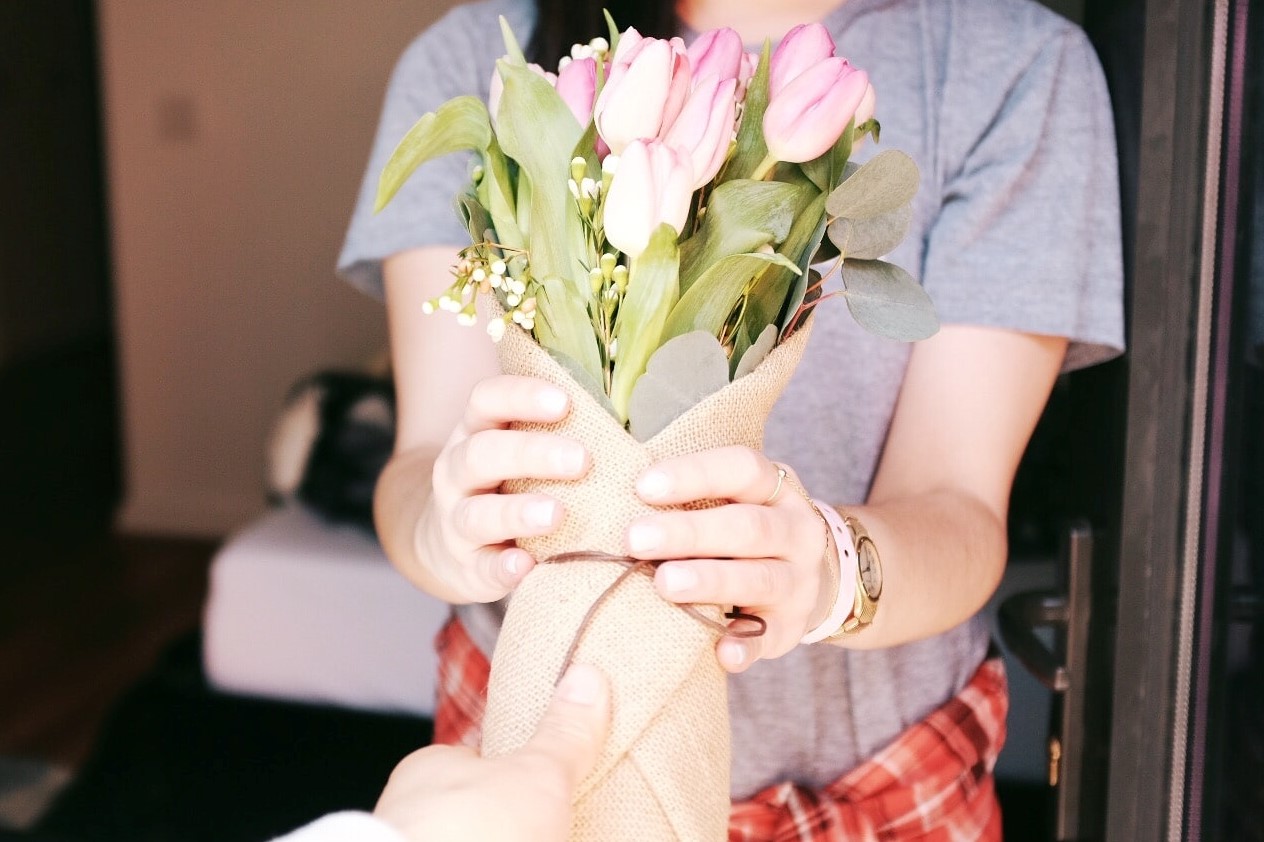 Look out for the arrangement
While selecting a flower is very critical, presenting it in the right arrangement is also very necessary. If you have the prettiest of flowers but fail to give them a proper look, this will not create a very good impression. There are many great arrangements available on the internet, or if you go to an experienced florist, they can also suggest some wonderful arrangements. Another thing to always keep in mind is that some arrangements go well only with a typical flower. So don't just look at a random arrangement and try to copy that. It can result in a very ugly-looking bouquet. The key is to do proper research and then clarify it with your florist.
A side gift
While flowers alone are beautiful enough to mesmerize her, sending a side gift will impress her even more. There are a lot of options when it comes to side gifts also. You can send her a box of her favorite chocolates or even a handwritten note expressing your journey together and how much she means to you. Now it may be clear to you how to pick the best flowers for her. You may find the best flowers for her at Jackson Heights Florist.
Setting up the type of flower you will be giving, the number of flowers and also the color, and most importantly, the arrangements is the quick way to sort the other things. Hope this blog has helped you to Pick the Perfect One for your girl.

Also Read: Thoughtful Valentine's Day Gifts for Mom from Daughter